Your Story in the Details Vol. 10

Blackbird Creative
Wedding photography can do more than just capture memories of the here and now. It can tell more than just your current fashion choice or hair style; it can pull from the depths of your heart and show the world the story that is uniquely yours.
Your love for classic books, your favorite film, or an era that you feel captures the essence of who you are – your spark – can be just as much a part of your wedding story as the tale of how you met and fell in love. It can all be captured within a photograph that will continue to tell your story for years to come.
From soft, dream-like bridals to creative, Hollywood-esque engagement sessions, Ryan and Jessica Phillips of BlackBird Creative have set themselves apart from the crowd through their love of the spark, and their unique ability to capture it in beautifully hand-crafted, styled photographs. As they so often capture the spark of others, we hope to capture their own, right here within their "story in the details".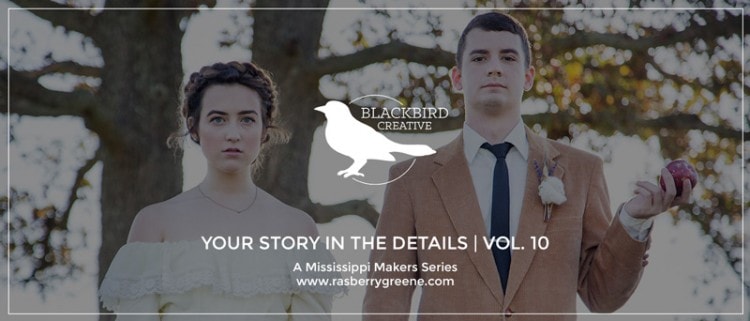 How did you get your start in photography?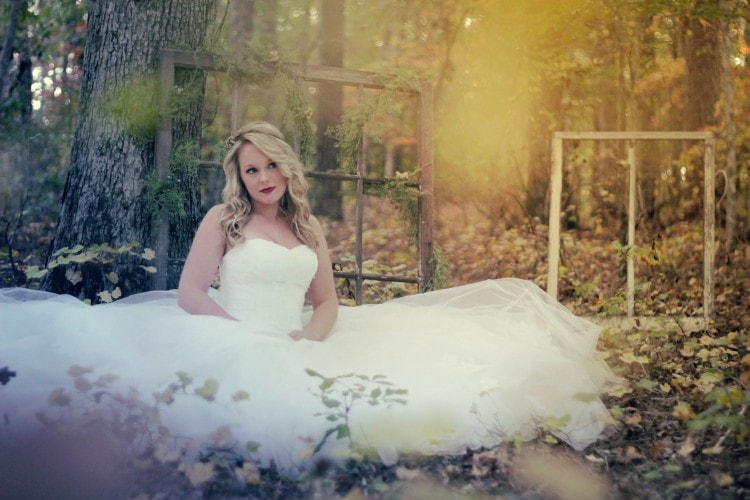 Ryan was a photographer for the JCJC yearbook and I was the Entertainment Editor for the newspaper. Once I saw the cute guy with the camera, I very quickly recruited his services for a fashion article I was doing. We clicked. He had started a small business doing portrait sessions so I started to tag along to help out with posing and eventually to shoot. With his technical knowledge and my fashion background, it just worked. We both love art and all the emotion that comes with it and this was our way to speak up.
What is the inspiration behind your photography?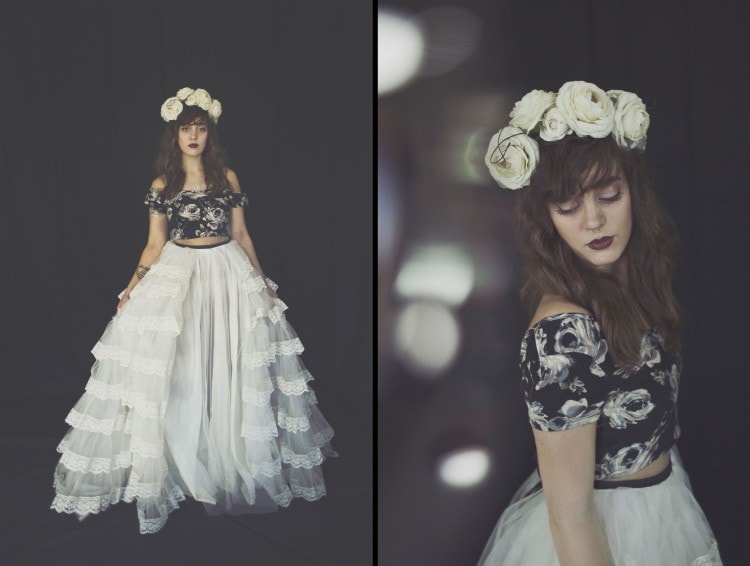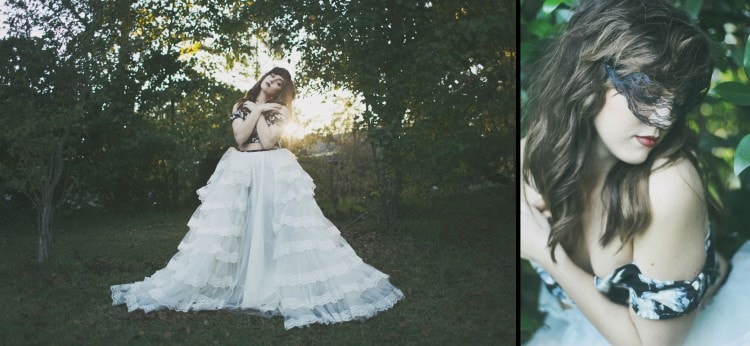 We both have wild imaginations and our goal is to filter that through our photography. Our biggest inspirations have always been Tim Walker, a brilliant fashion photographer who has no limits, and Wes Anderson, a film director who's use of color and composition makes the most of his limits. We try to position ourselves neatly in between those.
What is your favorite part of shooting weddings/bridal sessions?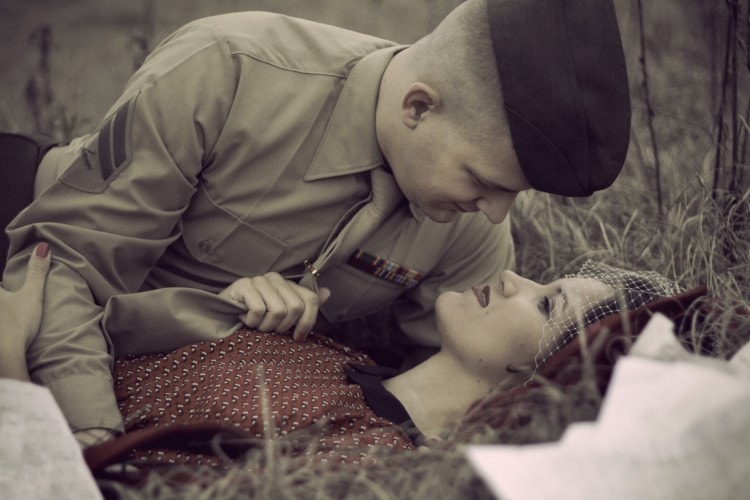 We love shooting Bridal sessions. It really gives us a chance to work one on one with the bride to achieve a certain look. We normally have complete creative control with these sessions, which is fantastic. To incorporate an editorial look on something so traditional is what we really enjoy. As for wedding day coverage, we both agree that first looks are growing on us. Every couple is different and we always love that it brings a unique vibe to each wedding. I love seeing the excitement and "butterflies" that wash over a bride in the moments leading up to the reveal!
What's your favorite part of being involved with people's wedding?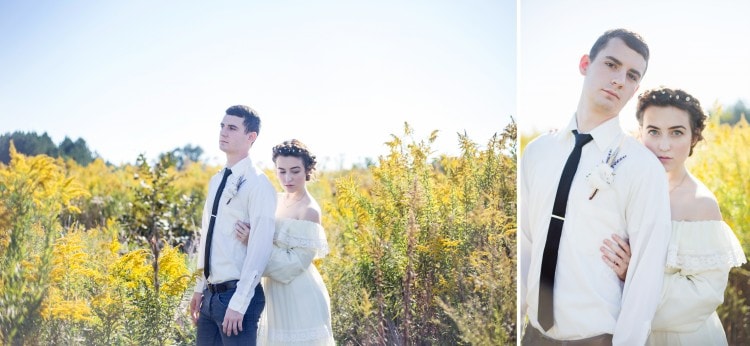 Giving our couples a lasting record of one of greatest days in their lives. For many this day is a blur, so its nice to know you can freeze those moments. Every photographer loves capturing memories, but now that we have a child of our own, the value of these photos has escalated. The fact that we have our parents photos and our children will have ours is priceless.
How do you think you told yours and your husbands story through your wedding?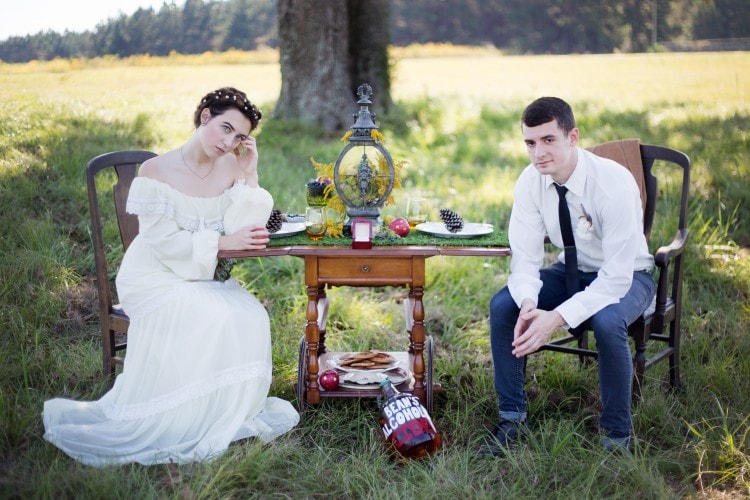 We have such old souls and from the second we started talking about marriage we were on the same page, thank goodness! Tradition was key, but that didn't stop us from adding a few twists. From the pipe organ's fanfare as the doors opened…to an upbeat, almost carnival-like, recessional, each part of our wedding was hand-picked. Most of the decor was from our own collections and I even had a chance to design my cake! But our favorite memory of the night was when Ryan put on a vinyl record of our song "Baby I'm Yours" for our first dance.
If you could have written your future bride-self a note to read on your wedding day, what would it have said?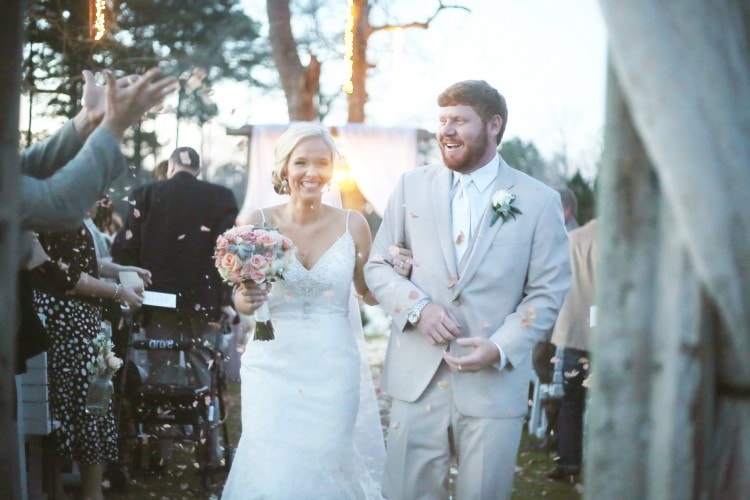 Goodness, its hard to not get all emotional now that I have a child with the love of my life, but right now it would definitely be along these lines:
"Don't worry about your red cheeks. Ignore your nerves. Don't worry about the fact that you don't have a hotel reservation for the night! (We drove until 3am…oops) Yes, you're going to put his ring on the wrong hand, but that's ok! Any minute now, you'll be walking out of this place as Mrs. Phillips and starting the most perfect life imaginable! Baby included."
Would you change anything about your wedding day? Why or why not?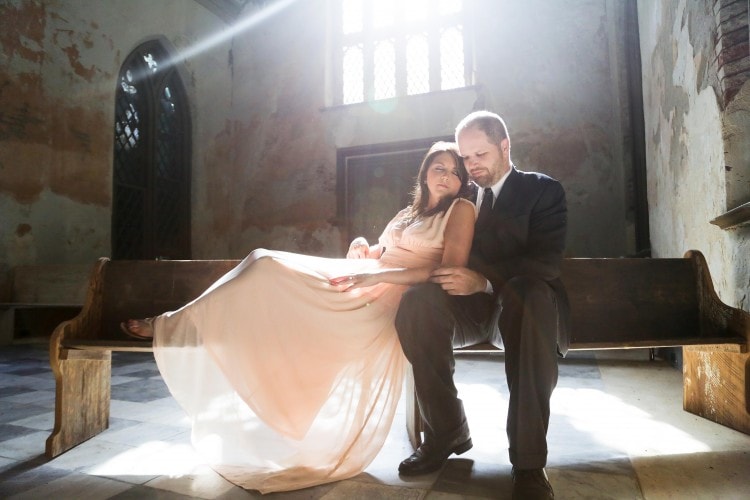 I can't say enough how perfect our wedding day was for us and there's really not much that I would ever want to change. I do wish I could relive it. (Thank God for pictures) The only thing I *MIGHT* have changed would be to do a first look, just for the simple fact that the only photos of the two of us together done after the wedding were dark and rushed. I wish we could have had that one private moment together to soak it all in.
If there was one piece of advice you could tell a bride, what would it be?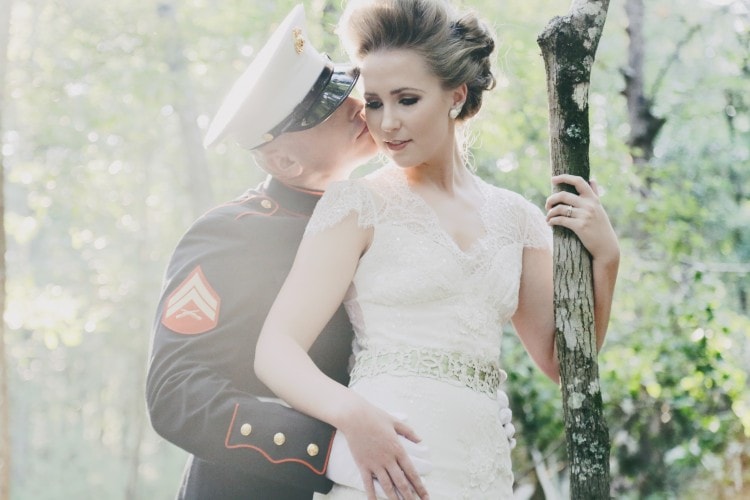 From Jessica:
Bride- When someone says "Its Ok" Listen! Whether its your mother, a vendor, a bridesmaid…Just listen. So many brides try to control their wedding day from their dressing room and worry themselves to death over it. Don't! Inevitably something will go wrong, someone will be late, a bouquet will be misplaced, but its Ok. To this day, I'm still not positive if anything went wrong on my big day because I was probably lied to, haha. But I wouldn't trade the feeling of "Bliss" for anything.
From Ryan:
Groom- Don't forget that today is your day too. As a groom your first priority on this day is to make sure your bride gets her dream wedding, but remember that this is your dream too. This dream will become a life, family, a shelter and it all begins here. Spend it with the people who mean the most to you and fill it with memories that you will pass to your children. Some day these memories will become the beginning of their dreams.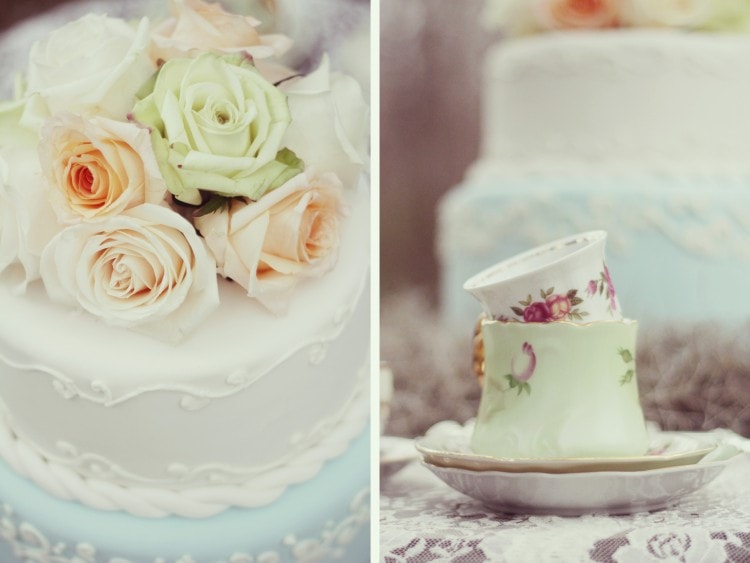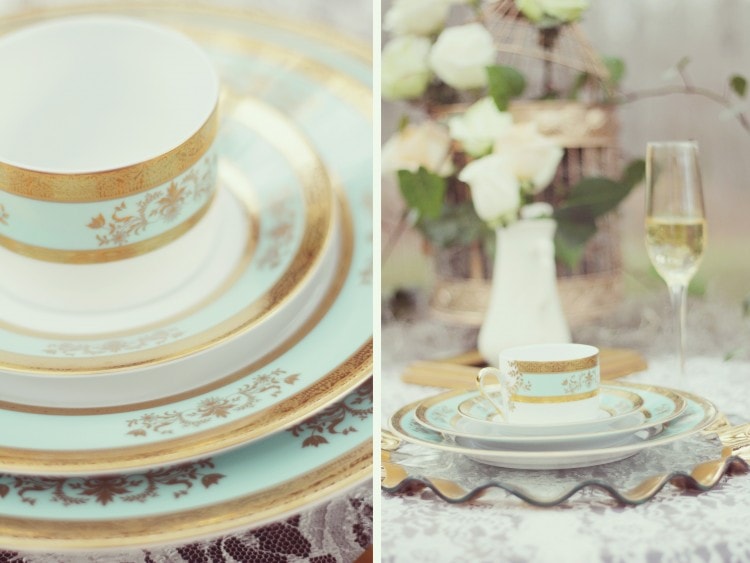 What are some of your favorite wedding vendors in Mississippi?
Robycyn Bridal Accessories
Lucky Luxe Couture Correspondence
You can find Blackbird Creative on: