Your Story in the Details Vol. 8

Tulip Curated Florals
+ Event Styling
Just as blooms in nature signify new beginnings and a thriving life, they can signify this new chapter of your story and the thriving marriage that you will have together from your special day forward.
Each arrangement serves as a mark of personality – fun and vibrant, modern and sleek, non-traditional and creative. Each petal a memory to be preserved – the first kiss, a spontaneous adventure, when you realized he was the one.
Florals are undeniably a detail of a wedding that cannot be overlooked, especially when florals are being curated and styled the way Lesley Frascogna of Tulip Curated Florals + Event Styling does. Her passion for styling goes far beyond an arrangement of flowers that look good together. It comes straight from the heart of the bride and from Lesley herself. She wants to know more than color schemes; she wants to create an arrangement that reflects the personality and personal style of each unique bride.
Lesley is creating arrangements that not only take your breath away, but are also gentle reminders of the unique personality and story that each couple has to tell.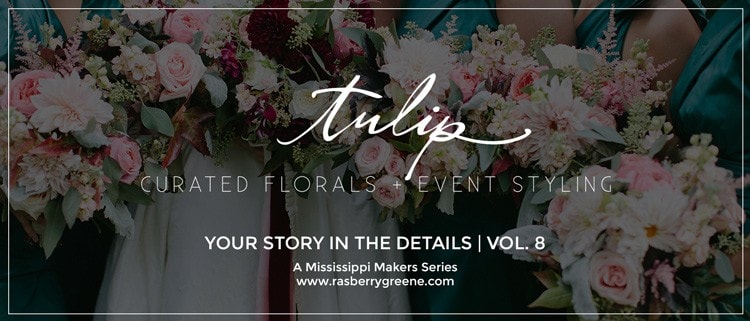 How did you get into floral arrangements/the florist industry?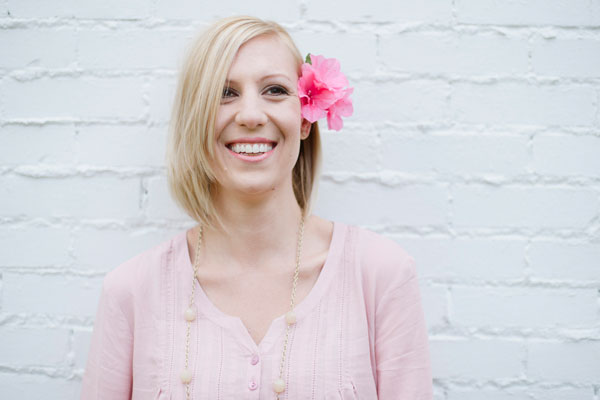 I started working in the catering business at a very young age. I was always drawn to the floral teams at events and I dreamed of one day doing that. After a failed attempt at my own catering business, I decided to focus on just the flowers. I got a job at a local Chicago flower shop cleaning flowers and working the register. Jane, the manager of the shop, took me under her wing and started teaching me. About a year later, an opportunity came up and I purchased another local shop and made it my own. The rest is history!
What is the inspiration behind your floral styling?
Floral styling goes beyond just flowers. To me, it's the entire aesthetic of the event that is important. The rentals, the linen, the color palette, the location, the paper goods, etc… When I'm working with a bride styling a wedding, I start with them.  What is their personality, their personal style, where do they shop, what magazines do they read, what does their home decor look like?  I then take that inspiration and I curate the flowers and event to them with my own style infused in there as well. I have clients often times tell me, "This reception looks just like …."  My goal is to create events that reflect the personality of my clients while still maintaining the integrity of my own.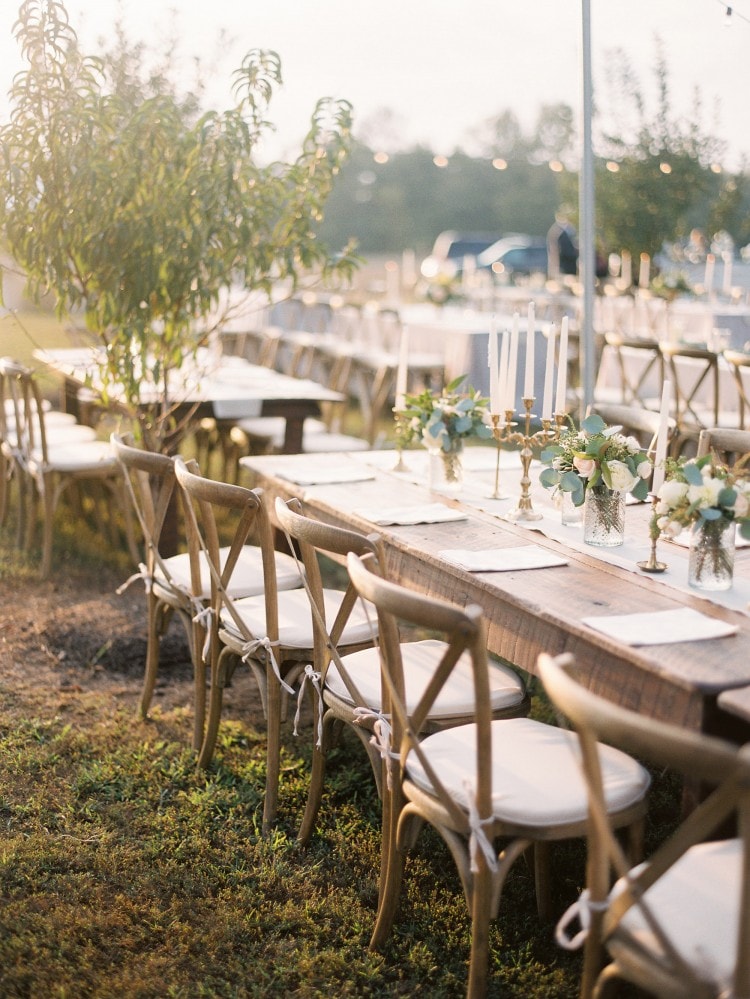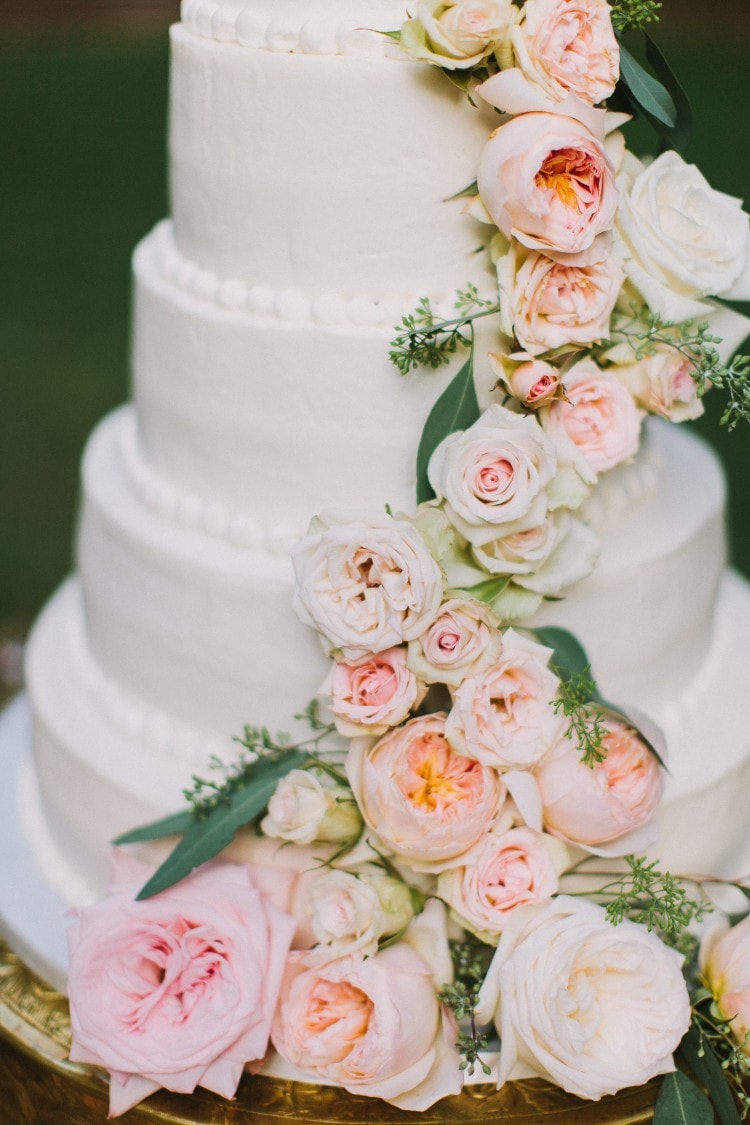 What is your favorite/most unique way you've seen your floral styling used in weddings?
A couple years ago we did some super modern hanging tulip chandeliers for a tent. It was a labor of love, but the finished product was so unique and beautiful!
How do you think curated florals could be used to tell a unique wedding story?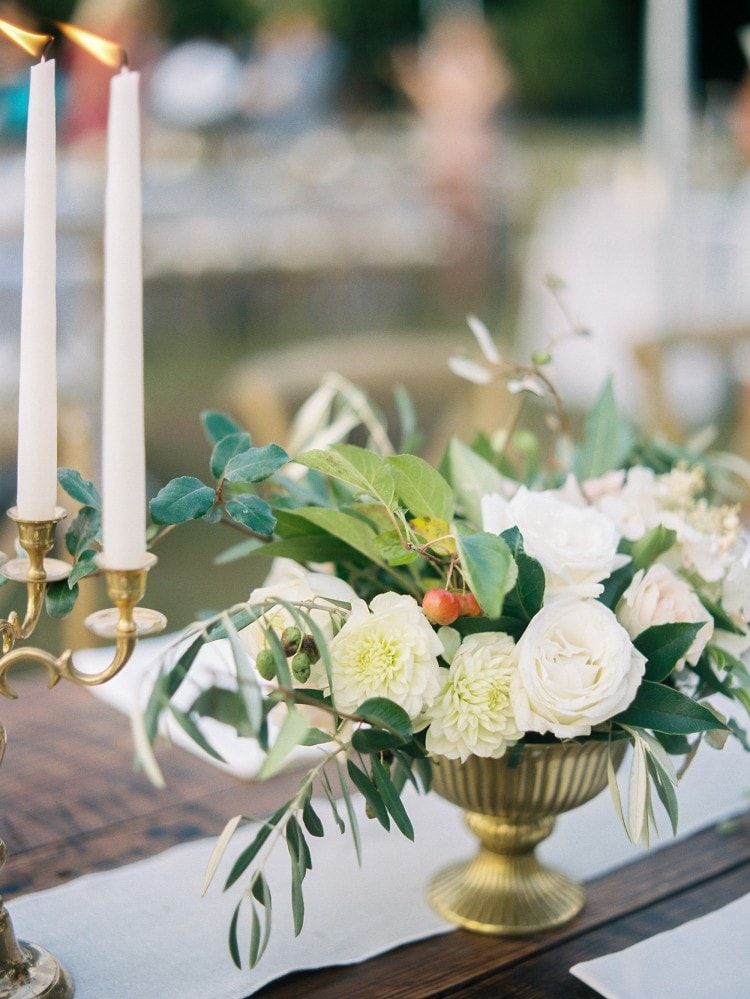 It's not just about the flowers – it's the look and feel of the entire event that tells the story, but the flowers do play a big role. Flowers can evoke certain feelings and different styles definitely give different vibes.  It can be a certain color, a scent, the vessel, or the way the blooms are arranged that have an impact on the wedding story.  I always ask my Brides if there is a certain flower that they love and why. In my own life, my Grandmother's favorite flower was the gardenia.  She wore one in her hair on her wedding day and she carried them in her bouquet. I did the same thing on my wedding day…. It was part of our story.
What style of arrangement is secretly your favorite right now and why?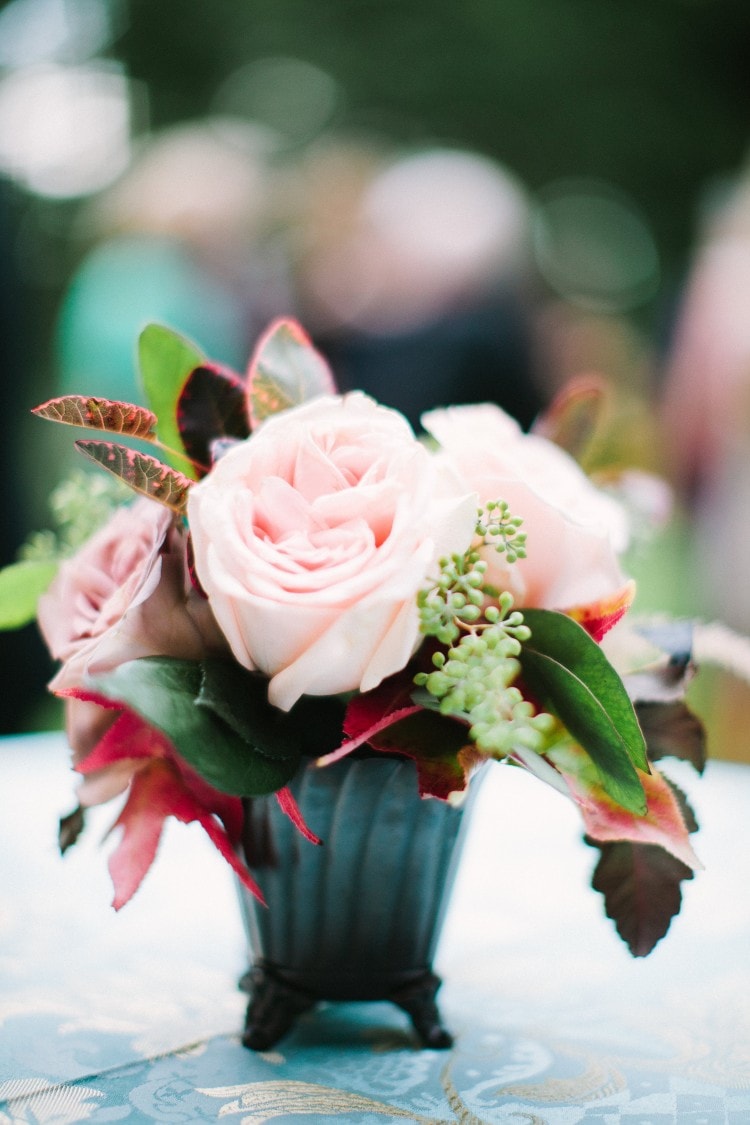 I have always been drawn to lush, garden style arrangements because that style really shows off the natural beauty of the blooms.  I can also be seen mixing up some pretty modern arrangements too.  Things can really depend on my mood and what blooms are available at any given time.  The choice of blooms, colors, and the vessel can determine the style of arrangement I may choose to design.
What style of florals did you use in your own wedding?
The feel of our wedding was "Classic Chicago" and I really wanted that to come through with the flowers. I owned a flowers shop in Chicago at the time, so the flowers were obviously very important. We used a color palette of black and white with a hint of yellow. The flowers were designed in vintage milk glass that I collected during the time we were engaged. We used classic blooms of garden roses, gardenias (lots of them!), orchids, and calla lilies arranged in a lush garden style. All of the bouquets had vintage ribbon streamers in black and white stripes. My bouquet may have been the best smelling thing ever. I may just have to re-create that for fun one day!
If you were to do it all over again, would there be anything that you would change about your wedding?
Honestly, no. Marty and I had the BEST wedding. It was small, only about 85 of our most favorite family and friends. We got married in the most beautiful Italian Catholic church in Little Italy, Chicago. It was a really unique ceremony. All of our guests stood outside the church clapping as our families walked together from opposite sides of the church entrance. We met at the church steps where my dad handed me over to my groom. We were blessed outside the church and then Marty and I walked down the aisle together as our guest followed behind us.  I never wanted to walk down the aisle while guest starred at me, so it was perfect. After the ceremony we went to a wine bar where we had our reception. Envision open-air cabanas, acoustic guitar, beautiful flowers (done by my shop down the street), wine, amazing food, and just the right amount of good company.  I wouldn't change a single thing.
If there was one piece of advice you could tell a bride, what would it be?
Have a small, intimate wedding. You will remember every single moment for the rest of your life.
If you could write your past bride-self a note to read on your wedding day, what would it say?
Do NOT lose the only wedding video that someone made you of your wedding ceremony. Actually…. a better idea, spend the money to hire a videographer to capture the day. I so wish we had done this…. It's my only regret.
What could others do with your product?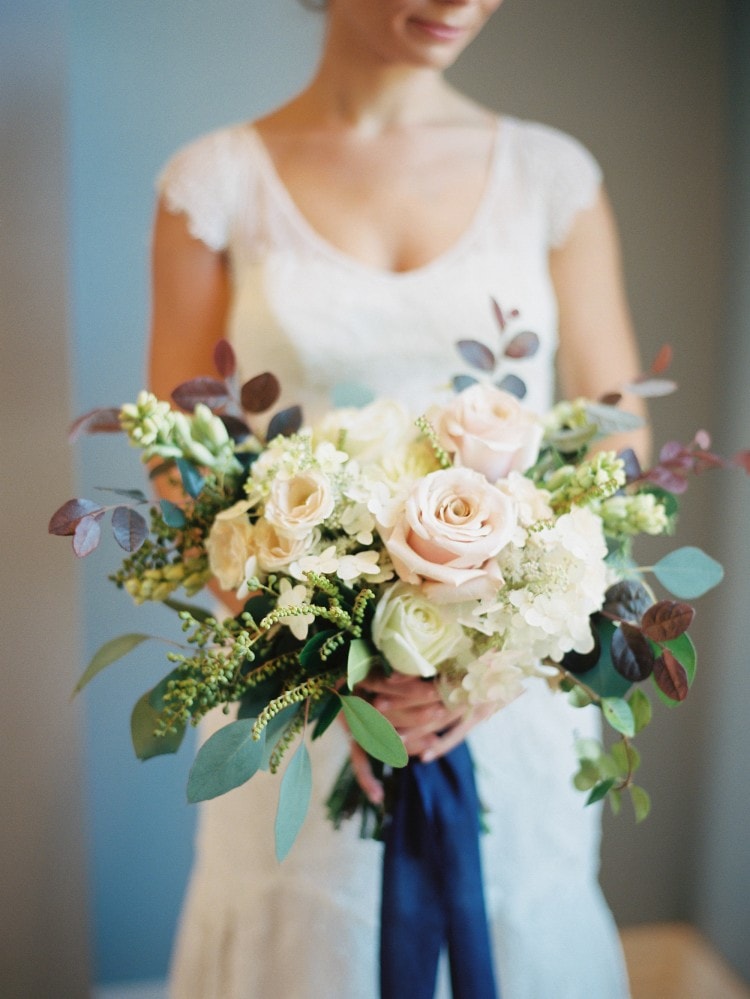 I think people should treat themselves to fresh flowers once a week. If not that, bring the outside in with succulents, air plants, or a terrarium.
What are some of your favorite handmade wedding vendors in Mississippi?
Hmmm… this is a tough one because there are so many that I adore, but let's say I was forced to name five…
Kristen Ley of Thimblepress:
Not only is she my really cool, super creative studio neighbor, she is hands down the HARDEST working person that I know. Creativity just flows from that girl and she works hard to keep up with it.  The things she comes up with just amazes me. Plus…  she lets me use her Wi-Fi and she lets my kid steal her hot cocoa pods.
Mary Margaret Harper of M*INK Designs:
Past Bride, turned friend, turned the girl who helps put onto paper all of the ideas that I have for my clients. I swear she can read minds. Her invitation designs are the perfect fix of classic, modern, and a little bit of whimsy.
Beth of Beth Morgan Photography:
This is the woman who has captured so many special moments with my family. It has been a special treat to watch her business grow and her aesthetic change into what it is now. She captures the most special moments with so much emotion and beauty. I will be forever grateful for the images she has captured of my little ones.
Bonnie of Southern Sprout:
Not only does she create the most beautiful chalkboard signs, she also does calligraphy, designs invitations, and builds really cool stuff. I'm always a little envious of a girl who can handle a power drill.
Molly Gee of MollyGee Designs:
This girl is so good at making Brides look amazing with her handmade veils, headpieces, brooches, and much more. I wish I could sew like her.
You can find Tulip Curated Florals + Event Styling on: