What would life have been without Grammie?
Sometimes, the people that have the most profound impact on our lives enter into them in the most unexpected ways.
So was the case with Moddie Jane Harper.
When Moddie became a part of the Rasberry clan it was as if a space opened up for her, as if she was always meant to be right there among them all.
And, in a way, she always had been. She had been a Soso girl all her life – growing up on the very same street Bill Rasberry would later call home, teaching 2nd grade at the Calhoun school, and working right there in Rasberry's store.
Moddie had never been married, spending her life alongside her sister, Dovie, and working at the school and the store to support them both. Eventually, after being neighbors and coworkers for many years, and nearly 10 years after losing his first wife, a new spark started to burn bright in Bill Rasberry's eyes. The sweet, fun neighbor he had known for so long was becoming something more.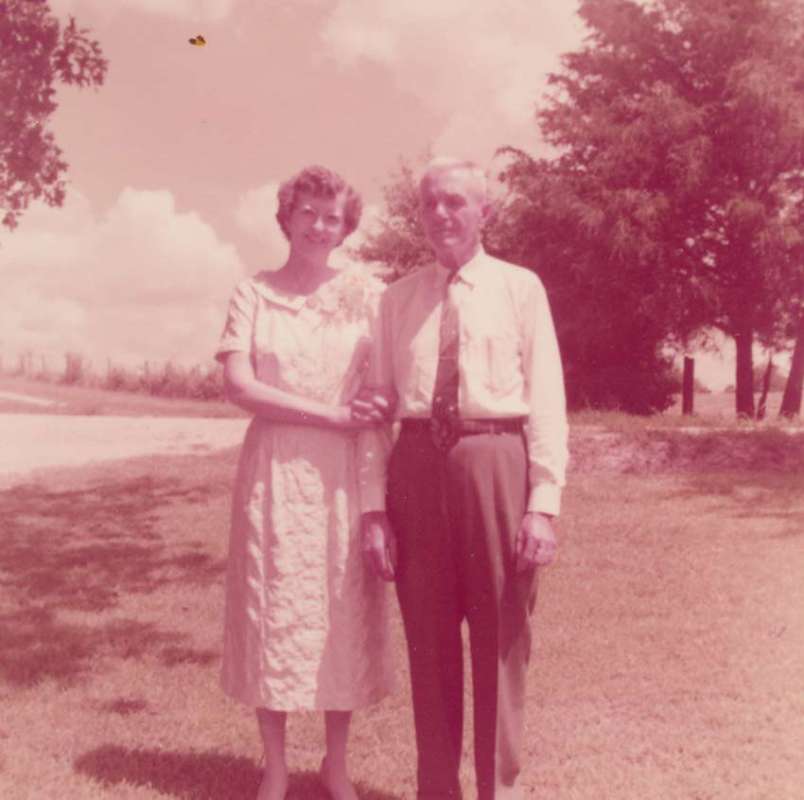 Tragically, their time together was cut short. They were married in a simple Sunday ceremony, November 28, 1957, on her sister's front porch; and, just two days later during their honeymoon to Memphis, TN (and shopping trip for the store!), Bill Rasberry's death shook the Rasberry clan. Moddie was his last gift to his adoring family, and what a precious gift she came to be.
Looking back, his grandchildren, Lauren and Bill, can't imagine growing up without "Grammie". It was as if she was always meant to be right there with them, playing and laughing and teaching them to fish, craft, and wade through the local creeks in search of the perfect cattail. They remember her exactly as she was – a bright, shining light gifted to them from the grandfather they were never to know.
We've put together a collection of stories so that you can know Grammie as the Rasberry grandchildren knew her. The following are cherished memories from Joe and Betty Rasberry Nester's children, Lauren Nester Zumwalt and Bill Nester.
---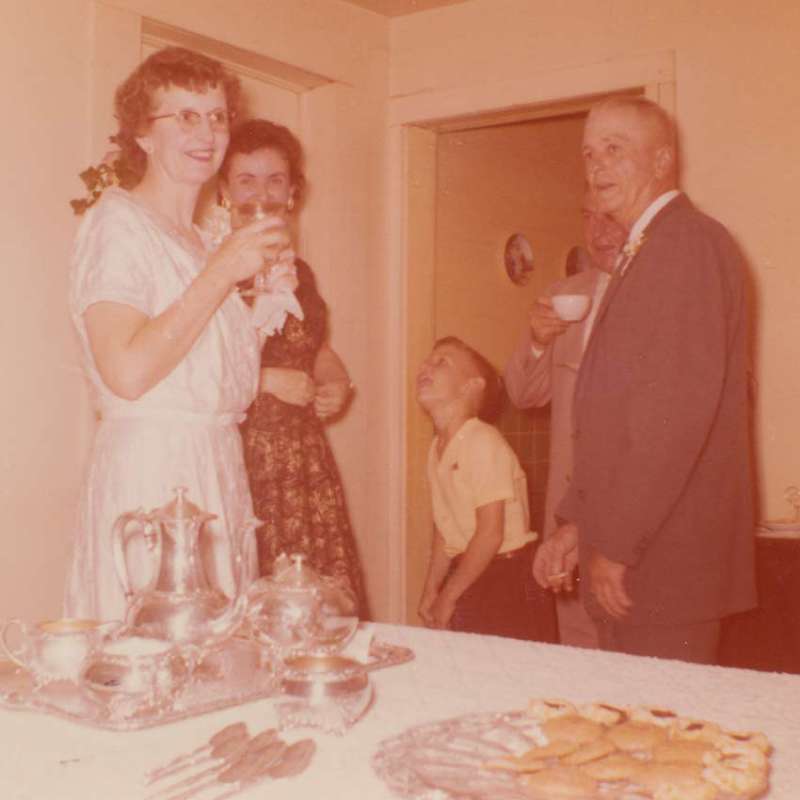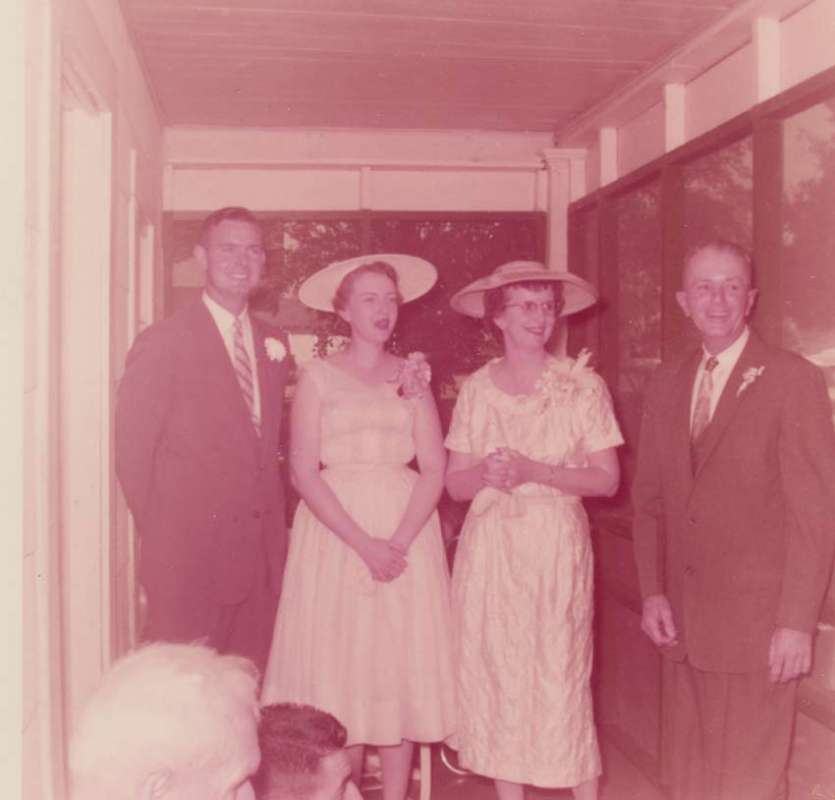 "I just can't imagine how Moddie felt the day Papaw Rasberry died; so tragic. My mother and Moddie were already good friends and remained very close. I was born 2 years later and Bill 6 years after that and "Grammie" was our grandmother in every sense of the word.
She built a house next door to my parents and Bill & I spent many hours with her and Aunt Dovie. Grammie loved to play and entertain and she was always doing something crafty. She was a very talented seamstress and loved all kinds of needlework. She could never stand to leave anything "store-bought" as is — she always added something handmade to improve it. She also taught us everything that 2nd graders learn before we started school, something our 1st grade teachers could have probably done without." – Lauren Nester Zumwalt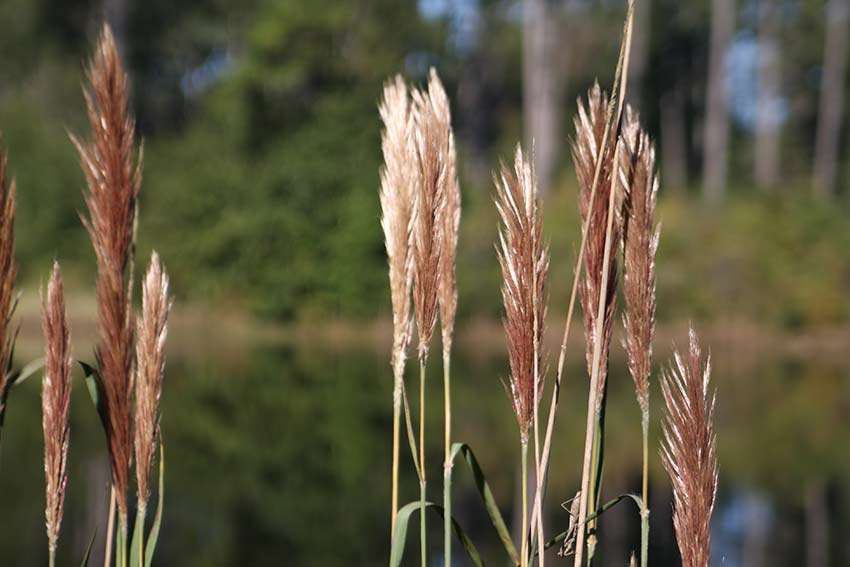 "These aren't really cattails, but they remind of the way cattails look as the bloom ages. One of our favorite memories of Grammie is her love of cattails!
She used them in many crafty ways around her house — she spray-painted them various fall colors and incorporated them into bouquets, she dried them & used them in her annual "walk in the woods" fall wreaths, and on and on! As Donnie says, "Grammie would hike up her dress and wade through a ditch to gather cattails!" – Lauren Nester Zumwalt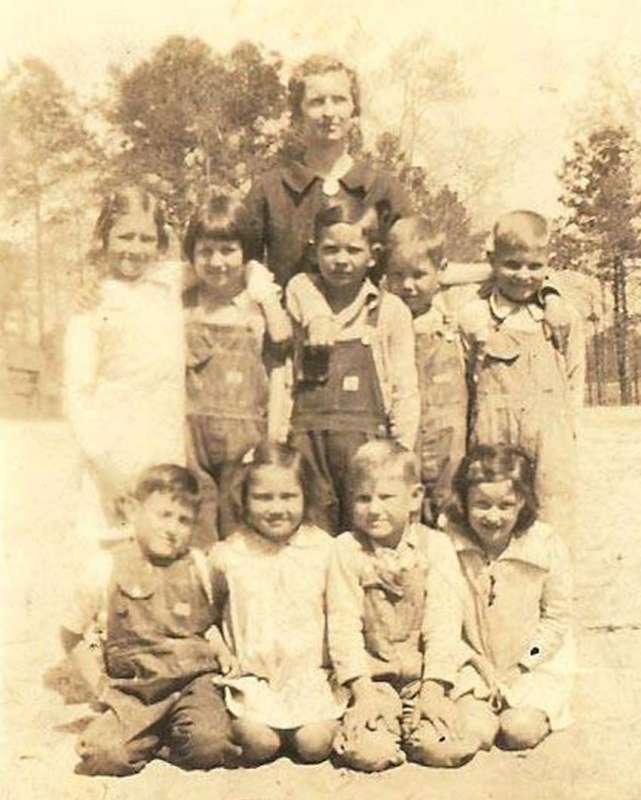 "Grammie loved to go fishing better than anything. I can remember many afternoons after school going with her to the little pond at the end of Franklin Street in Soso to fish. It was nothing for us to catch 30-40 bream in an afternoon.
She taught me the best way to bait a hook with nightcrawlers, threading them back & forth so they weren't easy for the fish to pull off. Her biggest trick, though, involved catalpa worms. She had several trees in her backyard and it was always so exciting once the worms appeared. She would freeze a bunch of them so we would have bait all summer.
This is so completely gross, but her most important fishing secret was to turn the catalpa worm inside out before placing it on the hook. I still remember the exact procedure. It did indeed present an irresistible treat to the fish, although I felt sorry for the worms at the time. I was way tenderhearted as a kid where animals were concerned, but she assured me that becoming bait was their highest calling and I shouldn't worry about it!" – Lauren Nester Zumwalt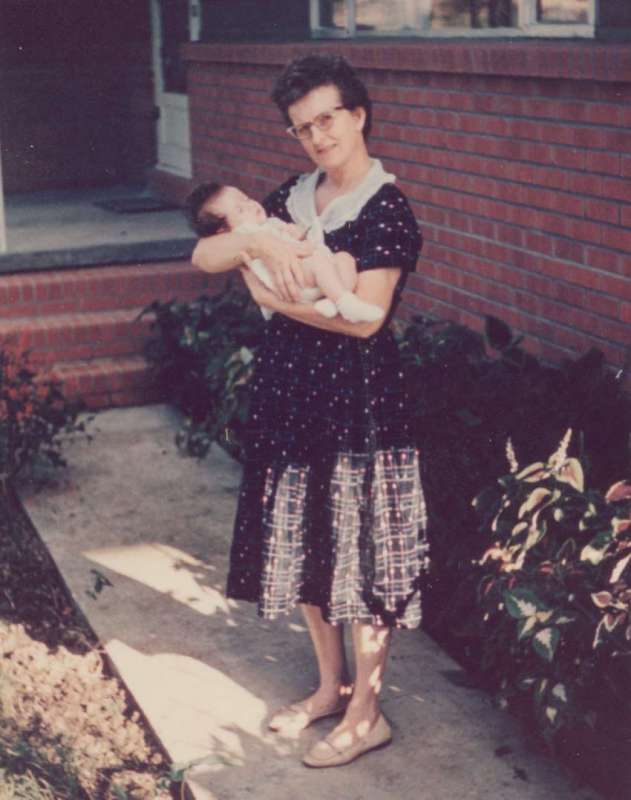 "Grammie didn't start wearing "pant-suits" (polyester, mind you) until probably about 1970. She always wore dresses that she fashioned and sewed herself (most of the time with no printed pattern). They were fitted at the waist with a full swirly skirt and a belt, which she also created from any manner of materials from leather to rope to crochet or you name it.
One particular afternoon when we went fishing, she was wearing one of the those dresses. Her only concession to making her outfit outdoorsy was to change into keds or an old pair of garden shoes.
We were pulling fish out left and right when one of our lines got snagged on an underwater limb. She pulled this way and that and tried every manuever possible to free the line. Nothing was working so she began to walk towards the water, pulling on the pole itself. Well, the next thing I knew, she got off balance and fell in the pond!
We both laughed until our sides hurt and finally got her back to the side and standing again. As soon as she was out of the water, she said "Law me, I've gotten my girdle wet! I'll never get this thing off!" As you can imagine, that brought on the silly giggles again, and we laughed all the way back to her house.
Mama appeared about that time and I remember her laughing until tears were rolling about the wet girdle incident. She couldn't understand why on earth we'd want to fish in the first place, but she did delight in telling that story and we'd always laugh just as hard over the years." – Lauren Nester Zumwalt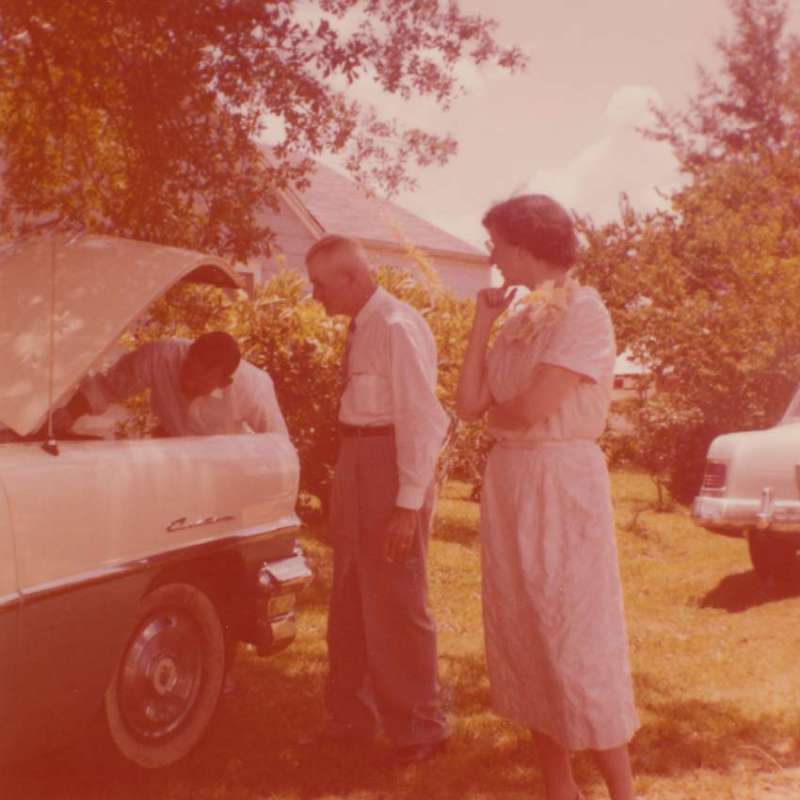 "We got the new 98 to make a trip to California. Grammie took one ride in the new car and decided the back seat was too low for me and Lauren to make the most of our trip to Carlsbad Caverns, Southern California, and back through the Painted Desert.
She literally took probably 8 varieties of pillows and bound them together with yarn, and covered with polyester to make a smooth top. The underside looked like needlepoint gone bad. The evening before the trip, we drive down for the cushion fitting. Grammie lugged it out to the car and placed with care. Lauren had hit a recent growth spurt. I made it okay, but Lauren and Grammie both had to tuck their chins down to get in. I'm sure Mama and Daddy thought "what the hell!?!"
Don't think it was real smooth, but even Grammie finally decided her cushion for a view just wasn't gonna work and the Detroit engineers won." – Bill Nester
"Daddy was secretly delighted that it didn't work. He was terrified that it would forever ruin the shape of the back seat. Grammie had worked for WEEKS on her creation & I'm sure had to spend a lot of time "lying on the Energine can." Ha! A story for another day" – Lauren Nester Zumwalt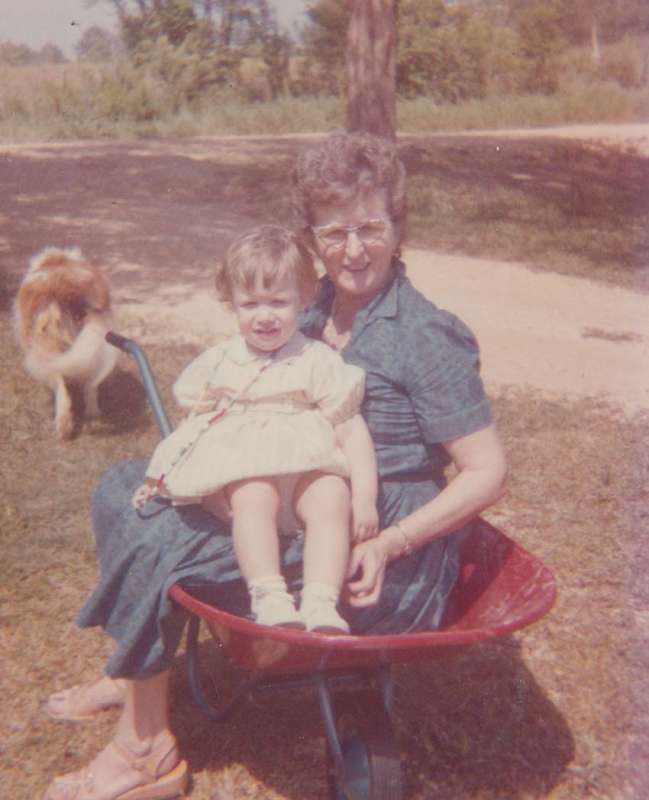 "Grammie loved to host special dinners at her house. She didn't do very much day-to-day cooking. Her sister, Aunt Dovie, handled those duties and her specialties were chicken and dumplings and the most wonderful chocolate pie ever. I would stand by her side while she made dumplings and eat them raw.
Grammie liked to make creative food — homemade orange sherbet, stuffed in hollowed out orange shells and frozen; radish roses and carrot curls; divinity and other complex candies at Christmas. Once she invited some new Soso residents, who had lived for a time in Hawaii, to cook a Hawaiian feast for our Christmas dinner!
Growing up next door to Grammie was kind of like a perpetual Griswold family vacation." – Lauren Nester Zumwalt